01 / Press and hold DPI button (Fig. 01) for 5 seconds to enter Lighting Modification Mode. The backlight will flash 5 times to indicate Lighting Modification mode is activated.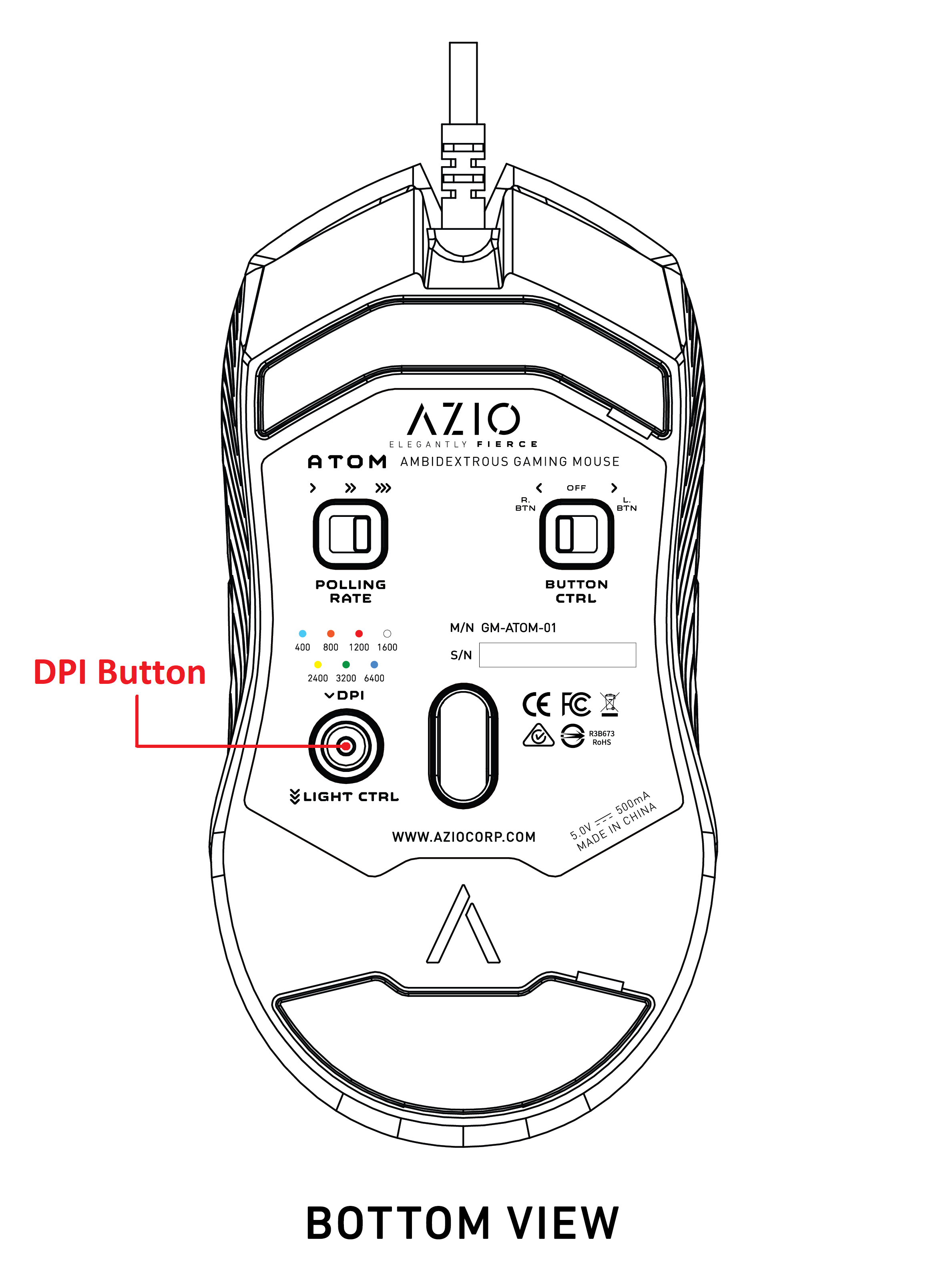 Fig. 01 / ATOM DPI Button.
02 / Once in Lighting Modification Mode, use the left side buttons (Fig. 02) to switch between different light modes: Static, Breathing, RGB Cycling, RGB Marquee, and off.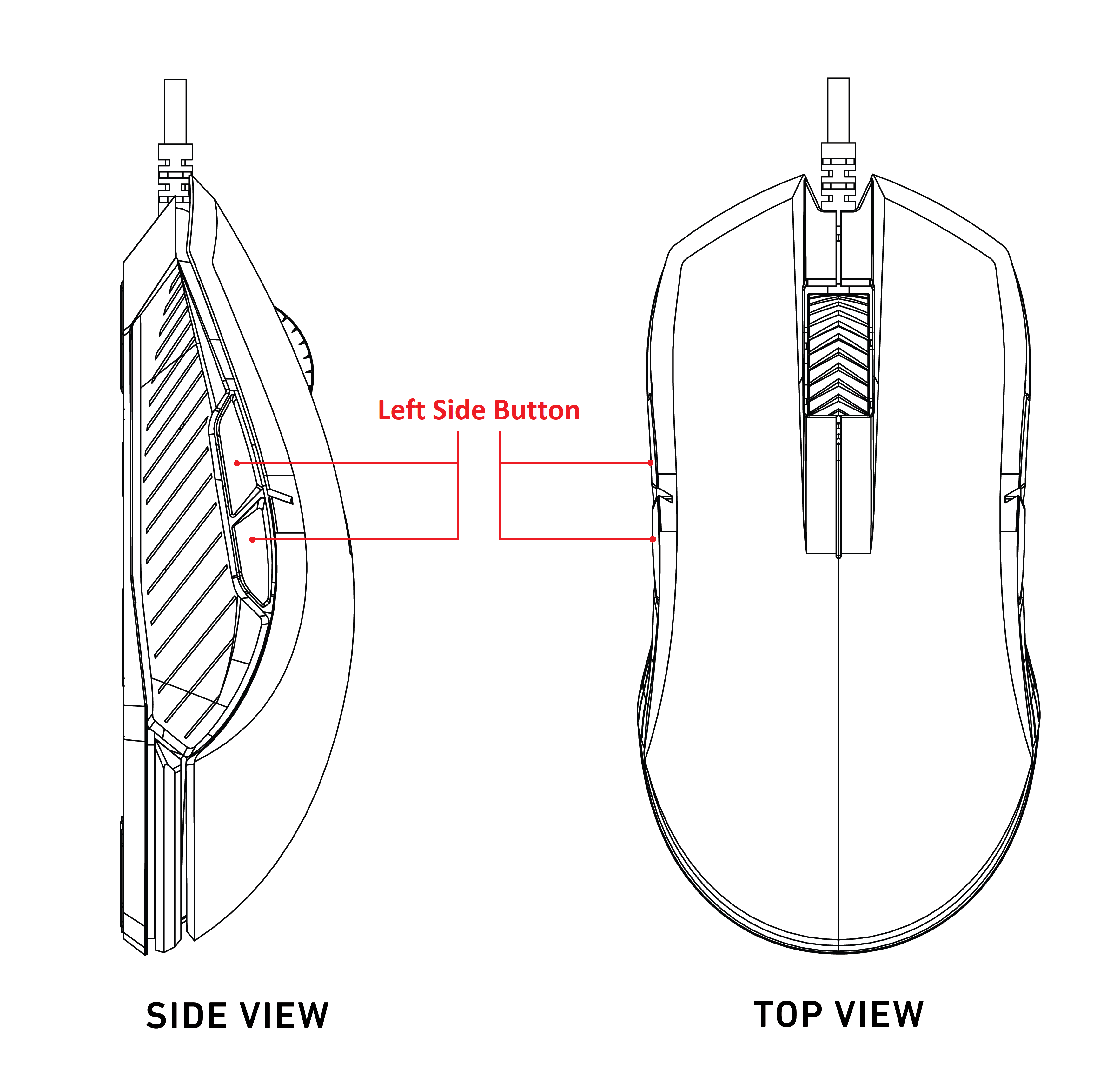 Fig. 02 / ATOM Left Side Button.
03 / On Static or Breathing Mode, use the right side buttons (Fig. 03) to switch between desired colors: Cyan, Orange, Red, White, Yellow, Green, and Blue.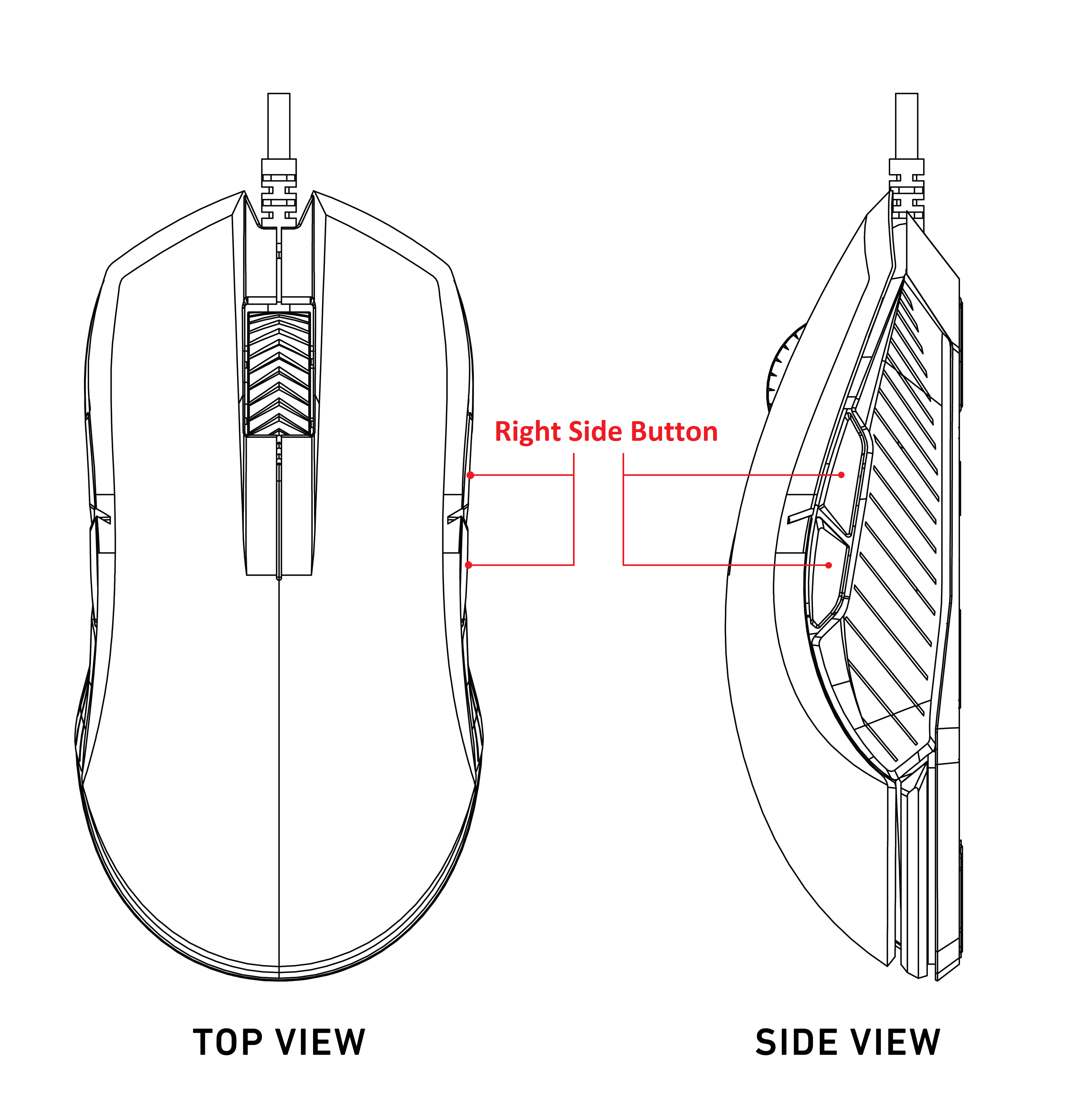 Fig. 03 / ATOM Right Side Button.
04 / After lighting configuration is done, click the DPI button once to save setting and exit.