01 / Enter Macro record mode by pressing the REC button (Fig. 01).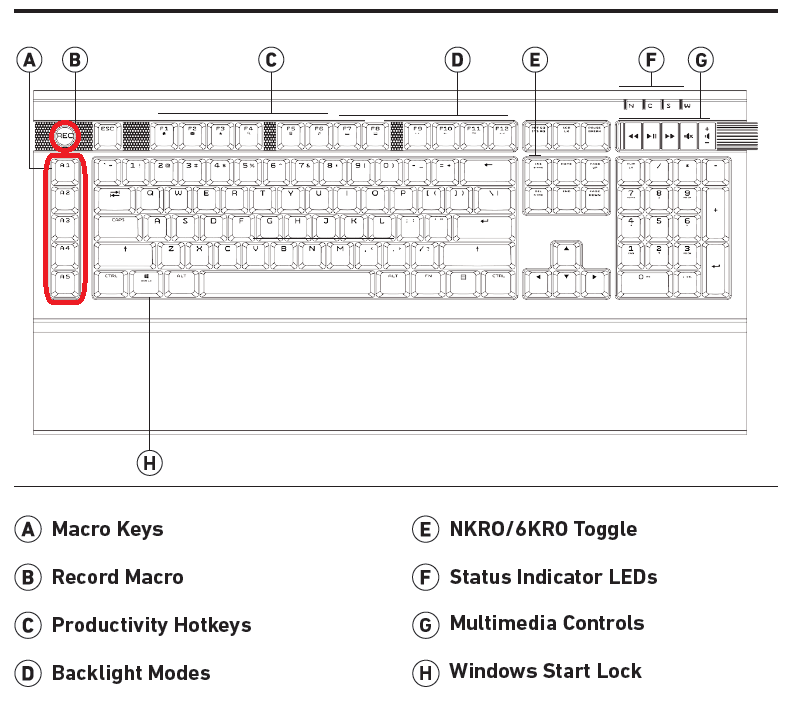 Fig. 01 / MGK Armato Layout.
02 / Select and press the Macro Key (A1 to A5) that you would like to program. Once selected,
the 4 status indicator LEDs (N/C/S/W) will start to flash rapidly.
03 / Enter the Macro key sequence you wish to program (up to 31 keys).
04 / When completed, press REC button again. The status LED indicators will stop flashing
indicating record completion.