01 / Re-Pairing the USB RF Dongle to the Mouse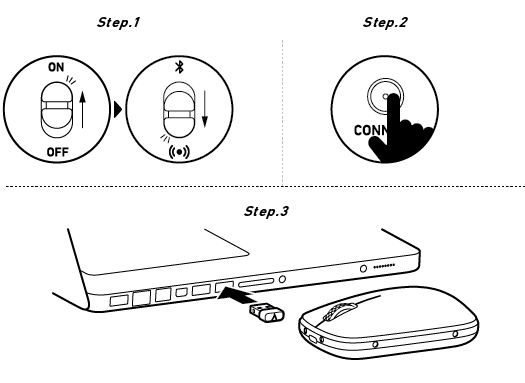 Step.1 Power on the mouse and make sure it has sufficient level of battery power and set it to RF mode . Make sure the mouse is physically close to the dongle.
Step.2 Please make sure the RF dongle is unpluged from the computer USB port. Press and hold the CONNECT button for 10 seconds to trigger pairing mode.
Step.3 Insert the dongle or new dongle to the computer's USB port. Once pairing mode is on, the CONNECT button light will flash quickly for 20 seconds. Pairing will automatically start. Once paired successfully, the CONNECT light will become static for 2 seconds and turn off.