01 / Connecting the Mouse in RF Mode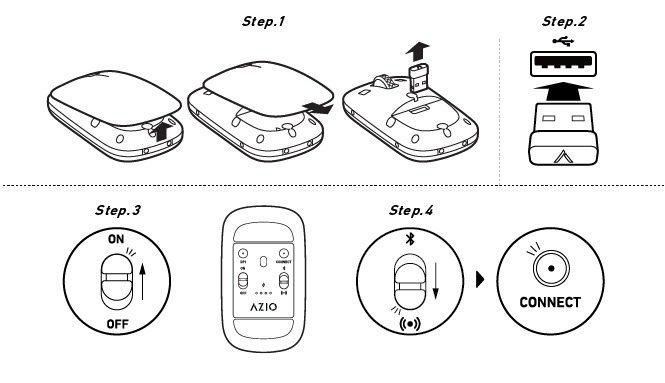 Step.1 To retrieve the USB RF Dongle, please open up the top cover. Push the top cover forward then lift the cover up from the rear and carefully slide it forward.
Step.2 Remove the USB RF Dongle and connect it to an available USB port of your PC.
Step.3 Power on the mouse. Turn the ON/OFF switch to ON position.
Step.4 Switch the mouse to RF mode. Toggle the Bluetooth / RF Mode switch to RF position (lower position) to set the connection to RF mode.
The CONNECT button will light up in red and slowly flash for 5 seconds while it connects to the dongle. Once connection is established, the light will stay lit for 2 seconds and turn off.